Beautification doesn't end with landscaping.
At New Directions, we believe that everyone deserves some beauty and art around them. We are so fortunate and proud to have several stunning murals grace the walls and other parts of our properties. Four of these murals come from the collaboration of New Directions and Louisville Visual Arts (LVA) thanks to a generous grant from the Louisville Metro Government's Imagine Grant through the Jennifer Lawrence Foundation.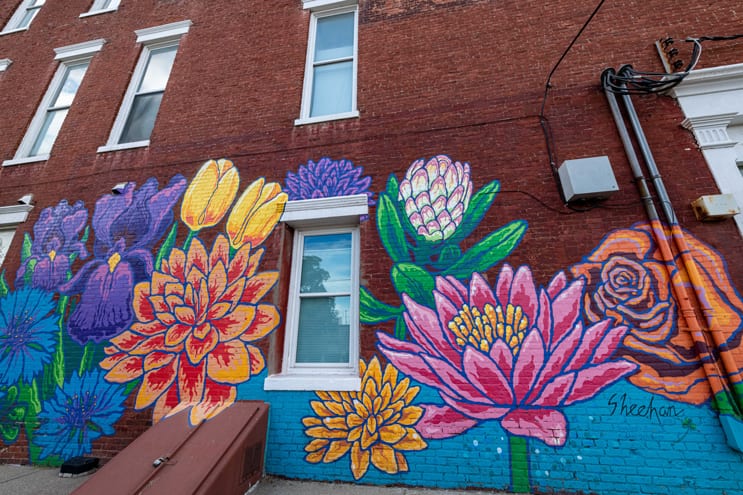 These murals can be found at these locations:
"Simply the Best", corner of 15th and Muhammad Ali Boulevard, by artist Keith McKinney.
"Russell: Be the Energy You Want to Attract", corner of 16th and Muhammad Ali Boulevard by artist Victor Sweatt.
"Flowers", at Heverin House, 1700 Rowan Street in Portland, by artist Pat Sheehan and his wife.
The Pavilion Area and Picnic Tables, Roosevelt Apartments at 226 N. 17th Street by artist Danny Siem and students from Western Middle School.
New Directions is also excited to have the "Inspirations & Aspirations" artwork of artist Bryan Holden on display at Russell Apartments, near the corner of 18th and Muhammad Ali Boulevard. More art is on the way with New Directions continuing alliance with LVA and other local artists.